Rea has recently been recognized by two major customers for outstanding performance: Power Partners and GE.
Power Partners is a major distribution transformer manufacturer that is supplied copper shaped film from New Haven Avenue, aluminium and round film from Lafayette, and aluminium polymer from Hanover Wire. We were recognized not only for our product quality and delivery performance, but for the fact that no recordable accidents had been associated with the use of our product.
GE Energy Management encompasses many plants and products, including generators, motors, transformers, and electrical components. Rea supplies GE Energy with magnet wire from all of our North American plants. We were 1 of 5 suppliers out of a total of 22,000 that received an award.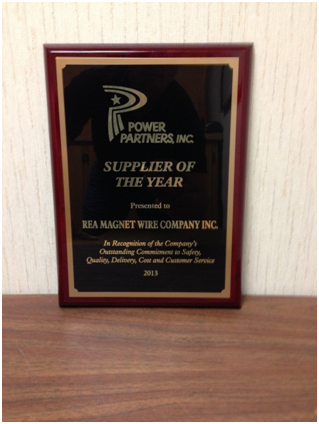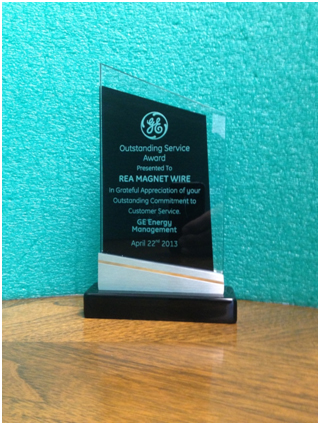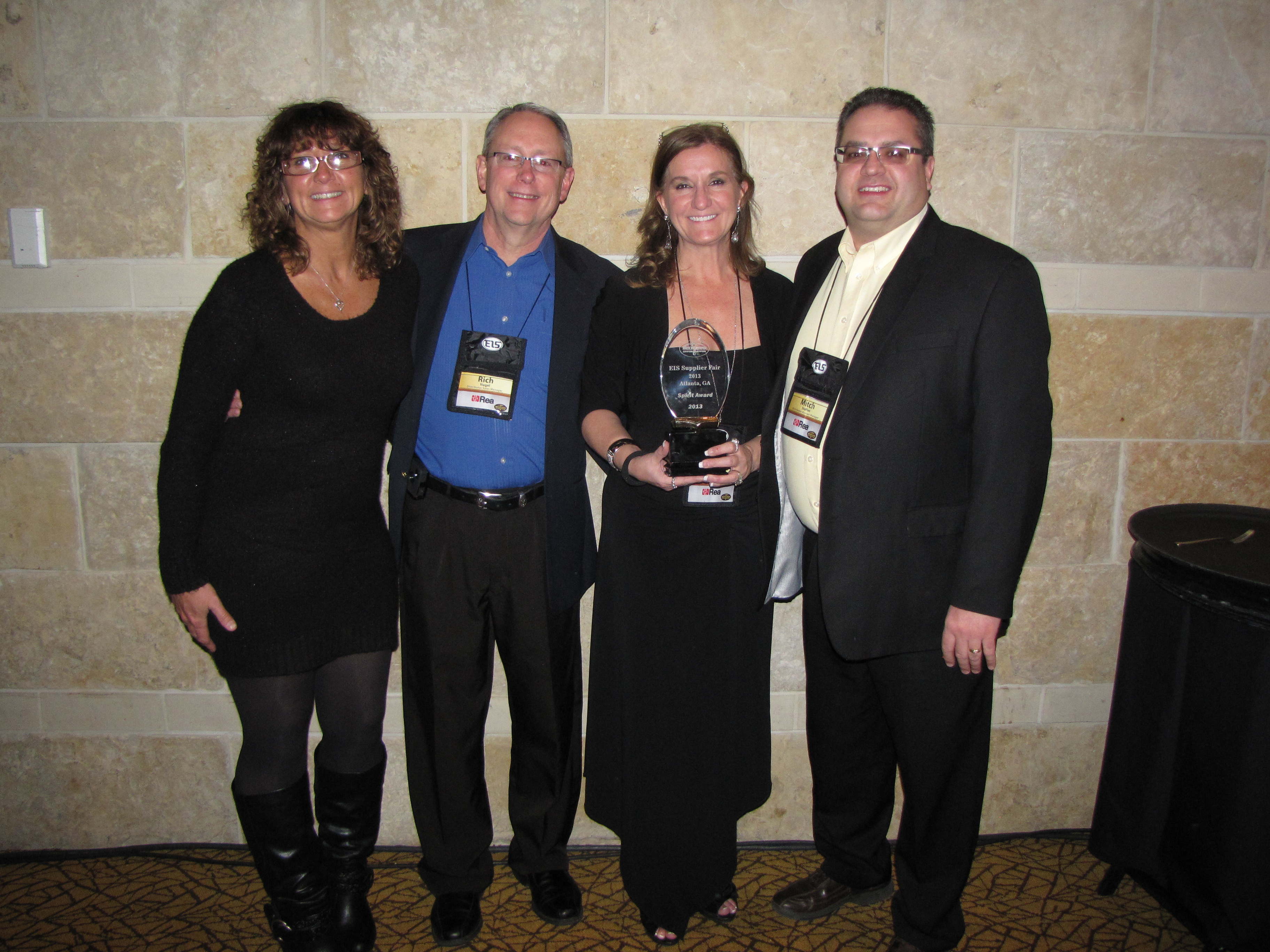 At the 2013 EIS Supplier Fair in Denver, CO. EIS recognized Rea with the Spirit Award . In the photo(left to right) Val Trapp, Rich Nagel, Nancy Hildebrand and Mitch Steffen.
Rea is the largest supplier to EIS, and in an effort to support this year's theme of Mining for Opportunities, we got our hands dirty, says Steffen(Distribution Account Manager). We gave everyone a chance to pan for gold with the goal of scaling the most weight. Enid Umbarger, Bluefield Branch Manager, ended up winning the grand prize of an Ipad.