FORT WAYNE, IN. (January 29, 2015)—Sherry Connolly, a majority shareholder representative, has been elected to the board of directors of Rea, the largest producer of magnet wire in the world with operations in North America and China.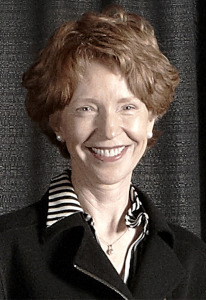 Mrs. Connolly is no stranger to the magnet wire business.  She is the daughter of Jim and Lee Vann, majority shareholders of Rea Magnet Wire Company.  For the past three years, she has been involved in the onboarding process leading to Board appointment.
Mrs. Connolly has a bachelor's degree from the University of Oregon and currently serves on the Board for The Ethics Center at Davidson College.  Mrs. Connolly has held various Board positions as an activist for elevating education and has been involved in a wide variety of professional and civic organizations.
Rea's board of directors consists of the following members:
Chairman – Jim Vann, Shareholder
Vice Chairman – Ronald Foster, Shareholder
Vice Chairman and Lead Independent Director – Arthur Miele, Retired Sr. Vice President, Phelps Dodge Corporation
William Gorman, Shareholder
William Wyatt, Shareholder
Scott Harrison, President and CEO, Rea Magnet Wire
Larry Bagwell, Retired Chairman, President and CEO, Rea Magnet Wire
Baker Cunningham, Retired President/CEO, Belden CDT, Inc.
Dave Haist, Retired COO, Do It Best Corp
For more than 80 years, Rea has been headquartered in Fort Wayne, Indiana, and has become a global leader in the magnet wire industry with six manufacturing plants in North America and six joint venture plants in China.